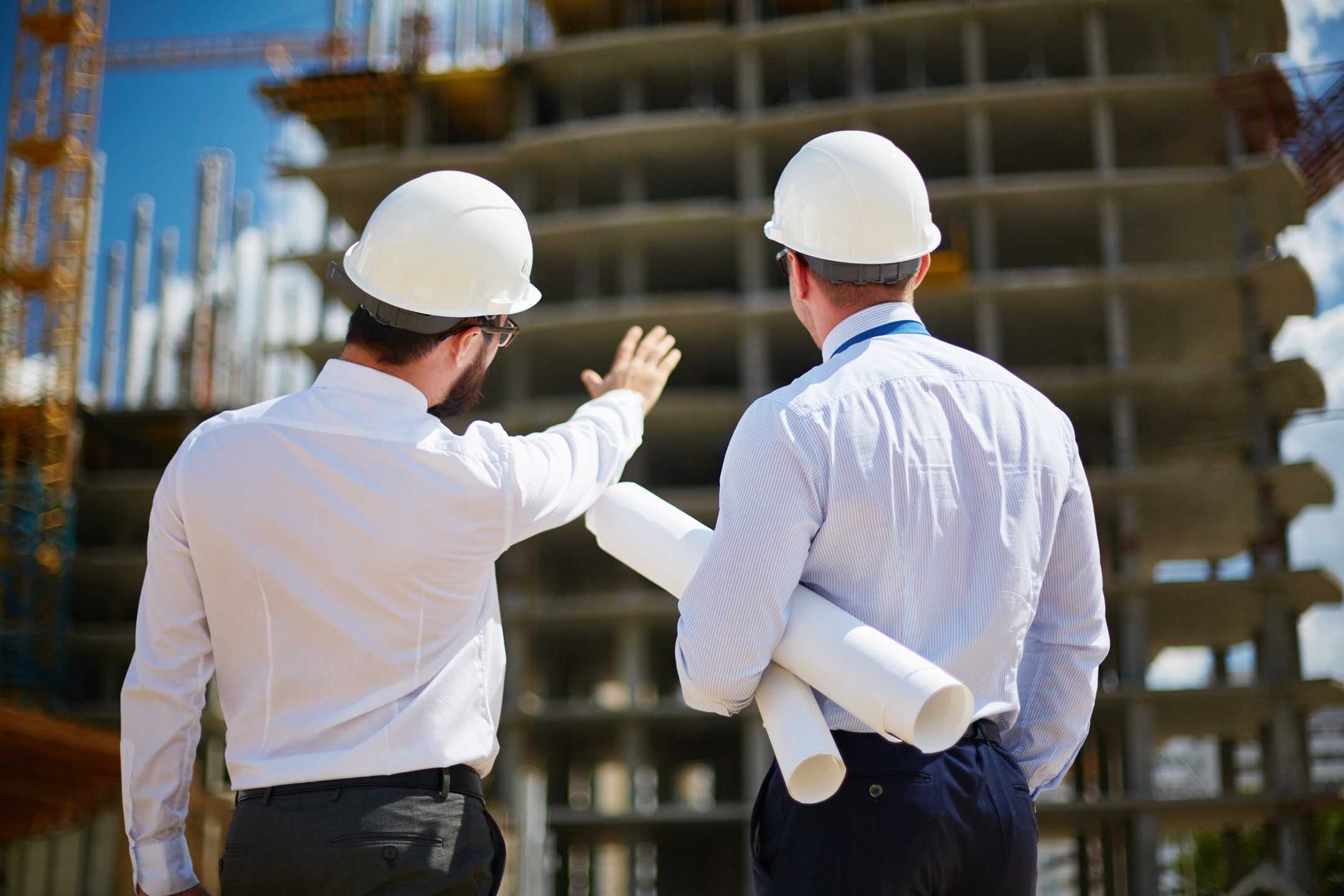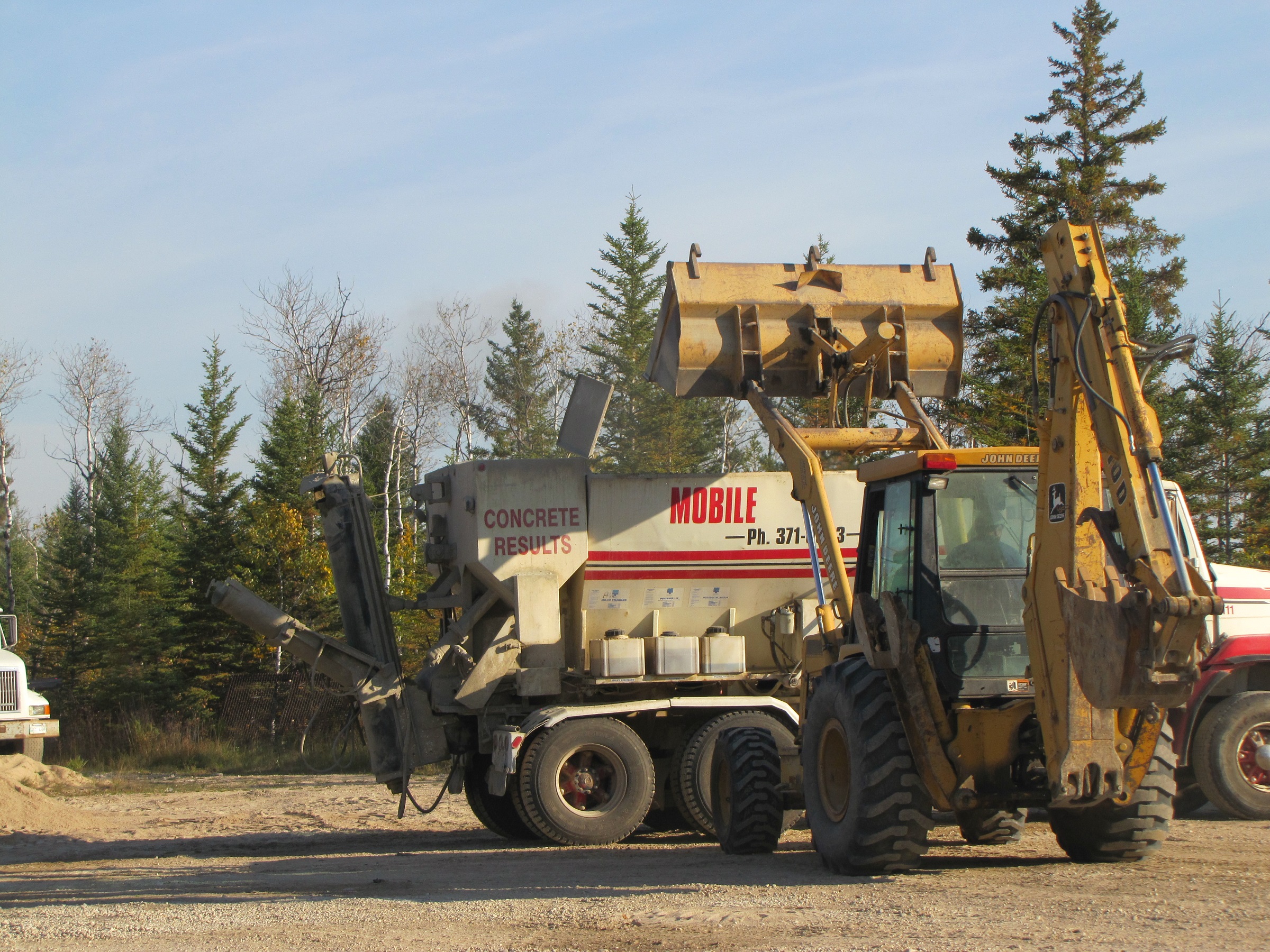 All type of Jobs
Southeastern Manitoba and Region
We do jobs of all sizes for southeastern Manitoba and surrounding region.  We partner with Graal Mechanical to tackle jobs of all sizes and complexity.  Allow us the opportunity to quote on your job and we'll do our best to satisfy your budget and job constraints with great dependable service.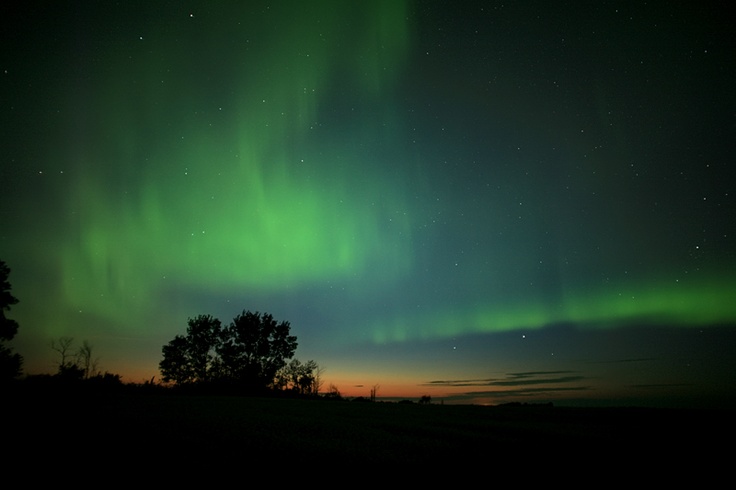 Large Jobs/Winter Pouring
Dauphin River
At Dauphin River in Northern Manitoba, we poured concrete on-site for the building of over 40 homes.  This occurred during winter months and winter pouring is not a problem for our organization.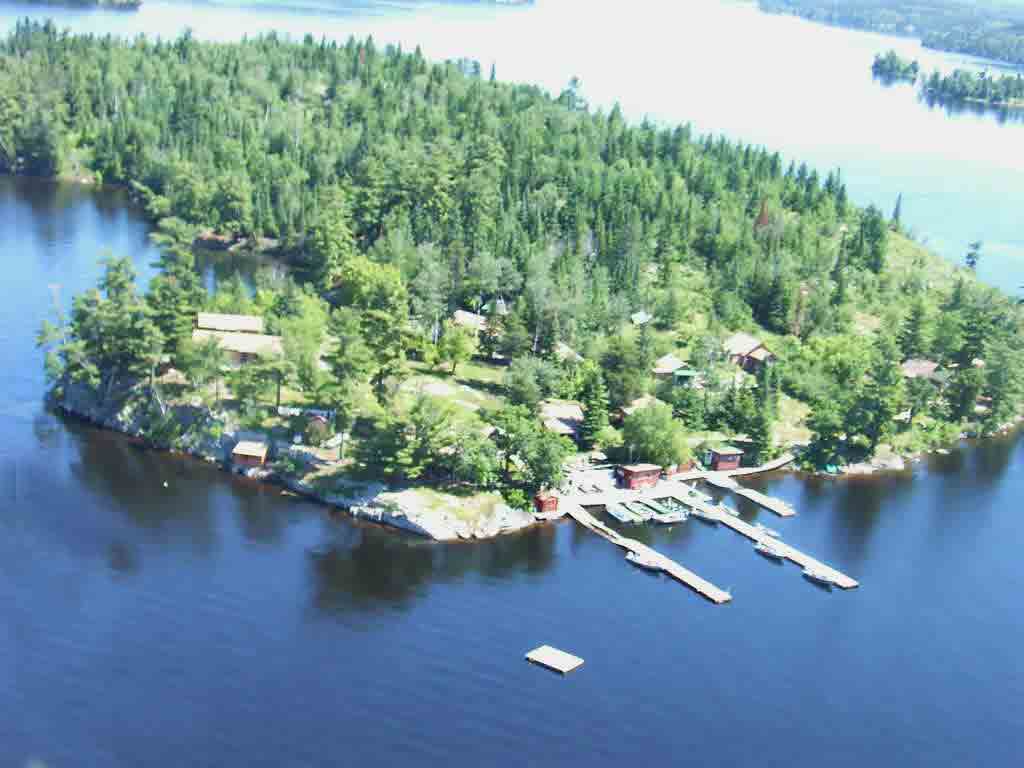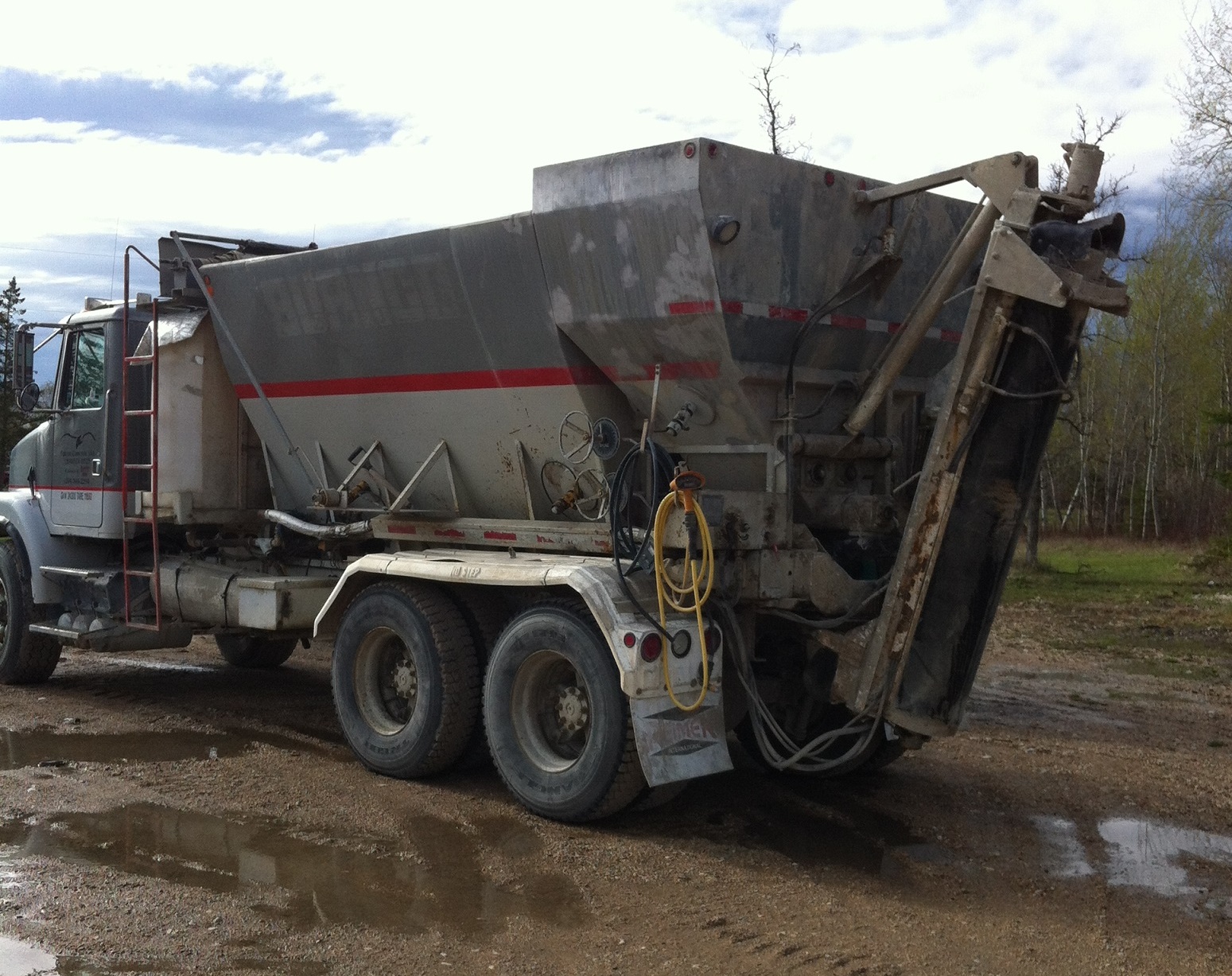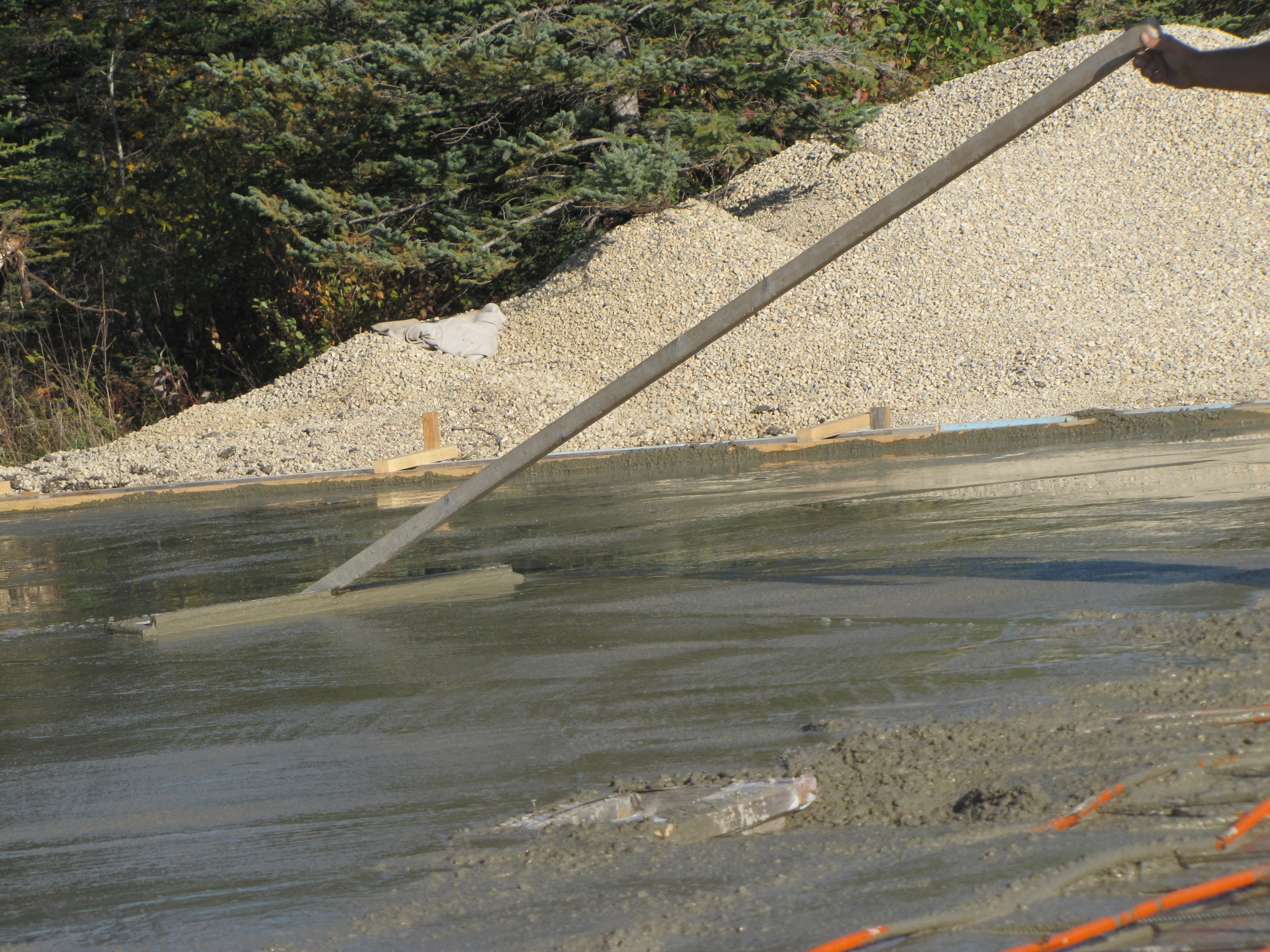 Cottage Country
Whiteshell/Lake of the Woods
We have many satisfied customers in the Whiteshell and Lake of the Woods region.  From pads to foundations and anything in between, we've been mixing concrete on-site in this region for many years.
The ability to mix concrete on-site provides access to job sites that regular concrete suppliers do not.  For example, if you have a need for concrete on an island site, the dry materials can be brought in separately from the equipment.  An empty mixing truck is lighter and provides no movement which avoids challenges of bringing in a concrete supplier by boat.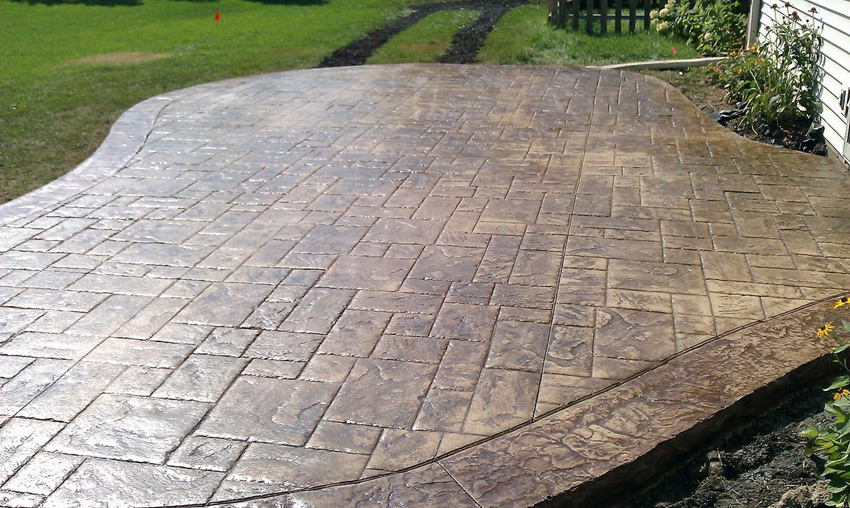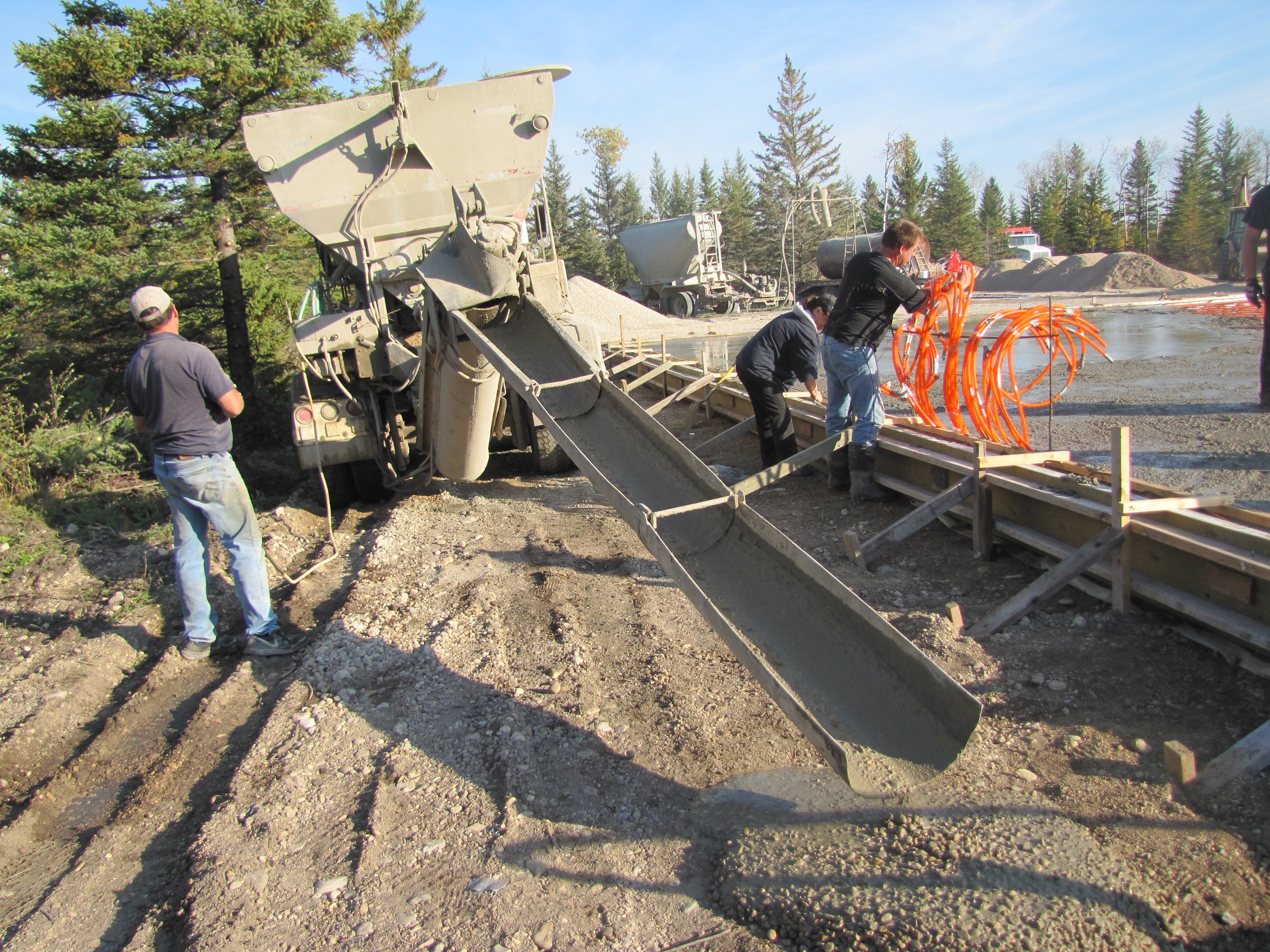 Custom Concrete
We have experience with custom concrete including stamped concrete.  Stamped concrete is a beautiful and inexpensive way to decorate your home exterior.  The durability of concrete means that you can enjoy your custom designed pad and walkways for years to come!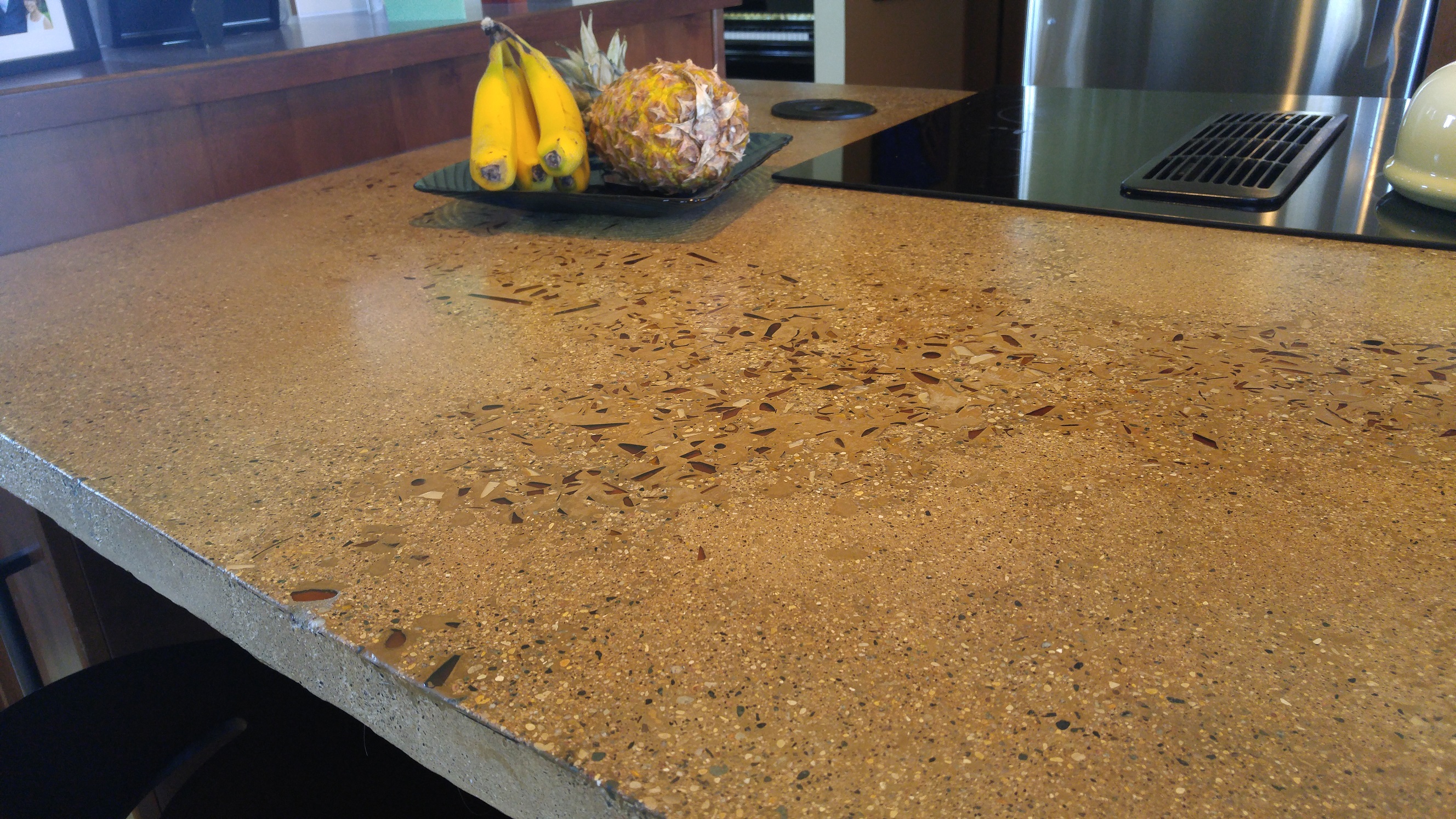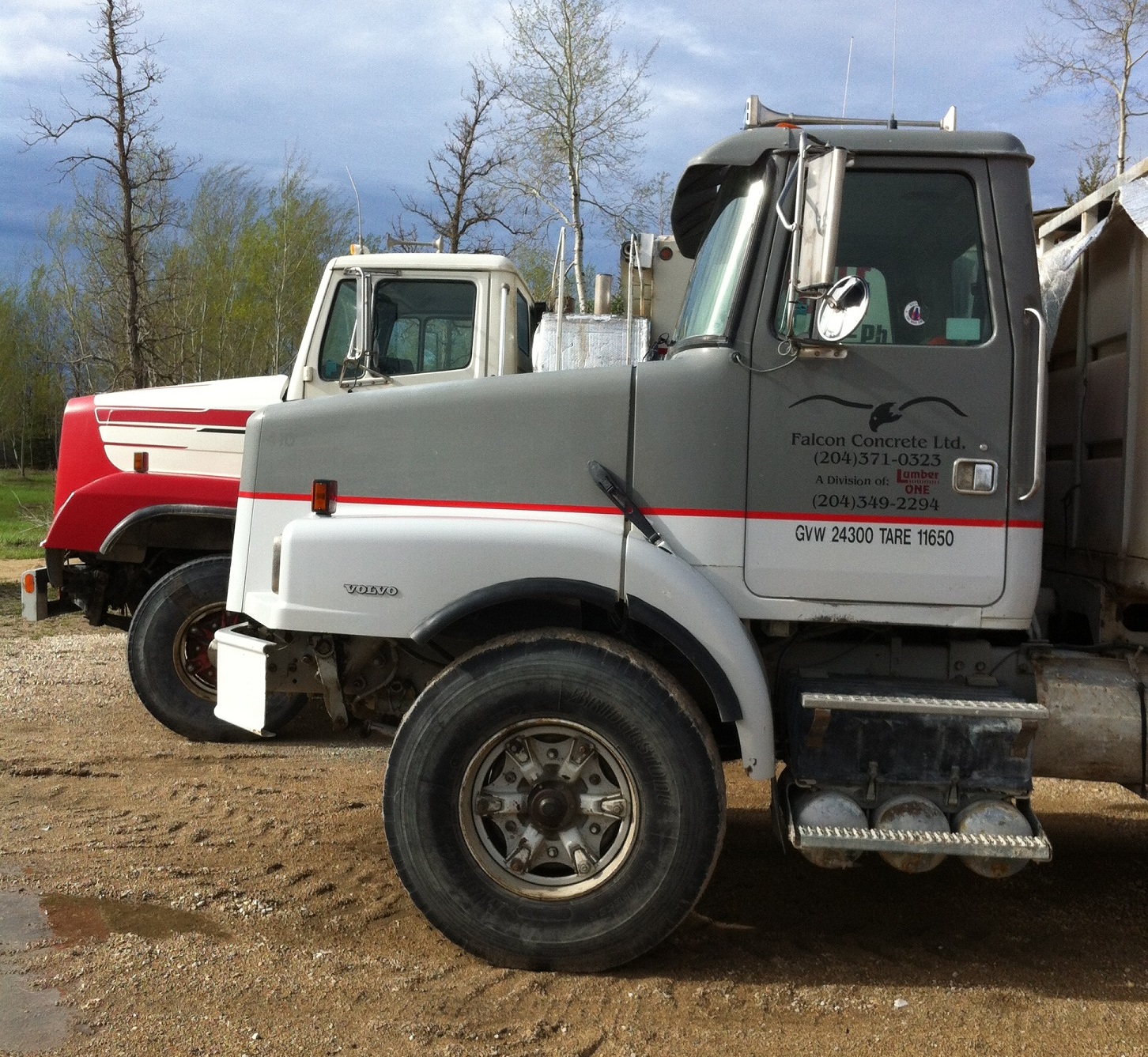 Concrete Countertops
We have experience with pouring concrete for custom counter tops.  Concrete is an extremely durable, low-maintenance option for kitchen counter tops that is much less expensive than most alternatives.